Linking and sharing health data anonymously, securely and transparently
The way we track our health is changing. Smart watches and mobile phones already record a wide range of vital signs and warn people or motivate them to exercise more. Health data is no longer collected exclusively by medical staff and managed in paper patient records. Today, anyone can use home tests or their smartphone and apps to automatically track steps taken, heart rate, blood glucose and more. However, this personal health data is often not available to medical staff for diagnosis, treatment or research. In the "PATH – Personal Mastery of Health and Wellness Data" project, researchers aim to create a privacy-compliant platform to link personal health data from patient records with individually collected data from smartwatches or sensors.
Case studies in diabetology and psychiatry
PATH will develop approaches to anonymizing and sharing health data that can be applied across medical specialties. During the project, health data from diabetes and psychiatry patients will be available in case studies. Two applications are currently under development. One will support the development of individualized nutritional therapy in the field of diabetology. The second app will be used in the field of mental health to digitally detect early warning signs of depression. For example, it will provide the treating psychologist with information about changes in communication, enabling early intervention in the development of mania or depression.
Privacy-compliant platform connects health data
Each user can provide specific consent through easy-to-understand and accessible platform interfaces in the data hub. Particularly for data originating from traditional healthcare, citizens' consent to have their data collected, linked to their medical records, and then shared in a depersonalized way is critical. They must be given full control over this process and the ability to change this consent dynamically over time. This has been recognized by the Bundesrat in a resolution published on 16 December and our project will provide approaches to make this possible. The project partners are developing open-source modules for obtaining and managing consent and for monitoring the use of data in research. Medical data can be made available through the platform in a completely anonymous way. The project aims to create a coordinating, transparent infrastructure for the exchange of individually generated health data. This will enable meaningful, collaborative use in the future and give individuals control over their own data. In addition, the platform has the potential to improve communication between patients and physicians, facilitate clinical discussions between medical staff and increase the efficiency of emergency care.
Coordinator: TU Dresden
Number of Partners: 8
Start Date: December 15, 2022
End Date: December 14, 2025
Total Funding:  € 2.272.321,34
This project has received funding from the Federal Ministry of Education and Research under grant agreement No. 16KISA100K.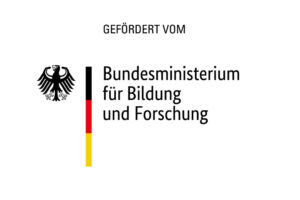 Views and opinions expressed are however those of the author(s) only and do not necessarily reflect those of the Federal Ministry of Education and Research. Neither the Federal Ministry of Education and Research nor the granting authority can be held responsible for them.