Generate new biomarkers to predict disease progression and improve personalised therapies
Liver diseases are widespread in Germany and Europe and are an increasingly important cause of sickness and mortality. Computer-aided assistance systems can use artificial intelligence (AI) to contribute to early detection and therapy decisions in liver diseases, for example by processing image and tabular data.
In this project, the partners are developing Vision Transformer (ViT, a deep learning architecture), the latest and most powerful type of artificial neural network, specifically for the diagnosis and risk prediction of liver disease. They are building on results from non-medical fields that have not yet been applied to medical research. For the first time, the researchers are enabling the systematic use of the new transformer technology for medical issues.
The consortium has a large collection of image data and associated patient data such as age, gender and comorbidities. This data will be used to train new AI models (transformers). The goal is to generate new biomarkers to predict disease progression and provide information for personalised patient treatment. These biomarkers are expected to outperform classical approaches based on conventional neural networks. In addition, TRANSFORM LIVER will provide a better understanding of disease processes in the liver, in particular cellular interactions, by applying explanatory approaches to trained transformers.
Coordinator: TU Dresden
Number of Partners: 3
Start Date: March 1, 2023
End Date: February, 28, 2026
Total Funding:  € 491.788,80
This project has received funding from the Federal Ministry of Education and Research under grant agreement No. 100582595.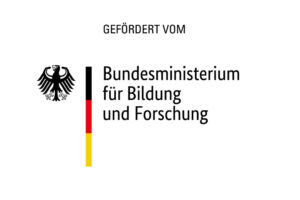 Views and opinions expressed are however those of the author(s) only and do not necessarily reflect those of the Federal Ministry of Education and Research nor the granting authority can be held responsible for them.