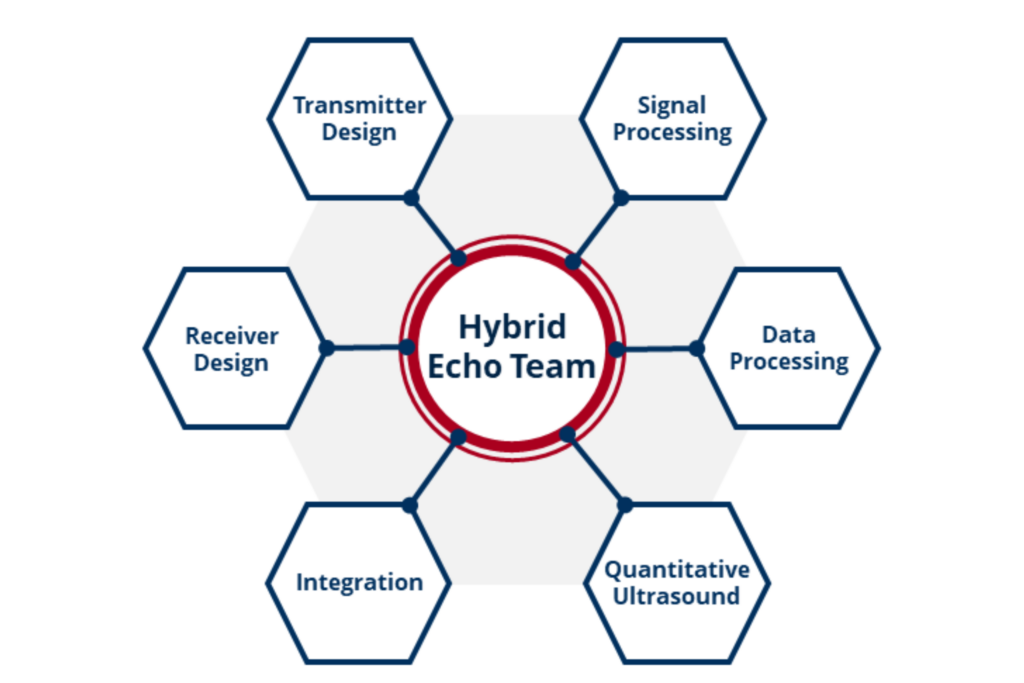 Medical ultrasound has transformed diagnosis and management in all areas of clinical medicine. However, current ultrasound imaging has limited spatial resolution, depends on bulky devices and is highly user dependend. HybridEcho is an interdisciplinary group of engineers, computer scientists and physicians working on methods and technologies to resolve these issues.
With our research group we cover the complete area of medical ultrasound, from transducer development over signal design to advanced algorithms.
Prof. Dr. med. Jochen Hampe
Prof. Dr.-Ing. Gerhard Fettweis
Dr. med. Antje Urbig
Antje is a Medical Doctor at the University Hospital Dresden. She joined the HybridEcho team in 2023 to conduct multi-centered clinical studies for the analysis of RF Data under the patronage of Dr. Herzog and Prof. Hampe. Antje graduated 2016 at the TU Dresden in Medicine and worked in Switzerland before returning to the University Hospital Dresden in 2021.
Omid Chaghaneh
Omid joined our group in 2023. He studied mechanical engineering and additionally did a master in computational modelling and simulation. He leads the simulations in the HybridEcho group, ranging from mechanical simulations microstructures to electrical crosstalk.
Charlotte Herzog
Charlotte is studying Medicine at the Ludwig-Maximilian-Universität München. She joined the team 2023 during her research for a doctoral thesis, collecting and analyzing ultrasound data from patients with gastrointestinal tumor using quantitative ultrasound.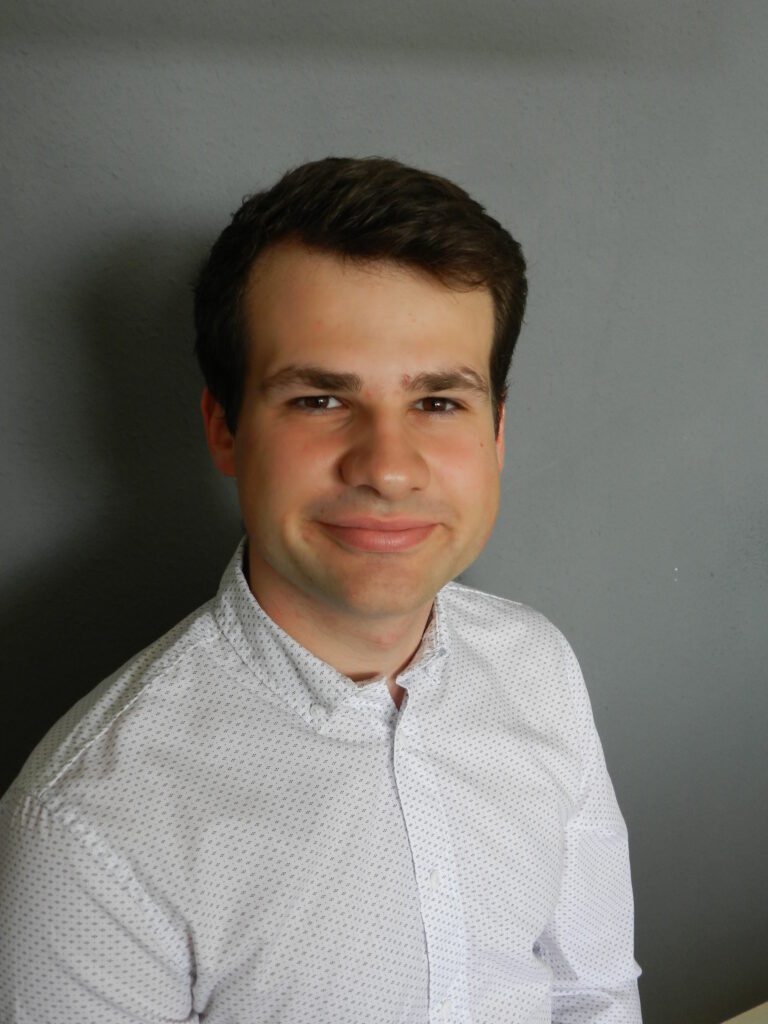 Cornelius Kühnöl
Cornelius studies microelectronics at the Friedrich-Alexander-University (FAU) Erlangen Nuremberg. For his master's thesis, he is participating in the HybridEcho project and evaluating different signal shapes for their application in Multiple Input Multiple Output (MIMO) ultrasound imaging. His official supervisor at TU Dresden is Daniel Swist.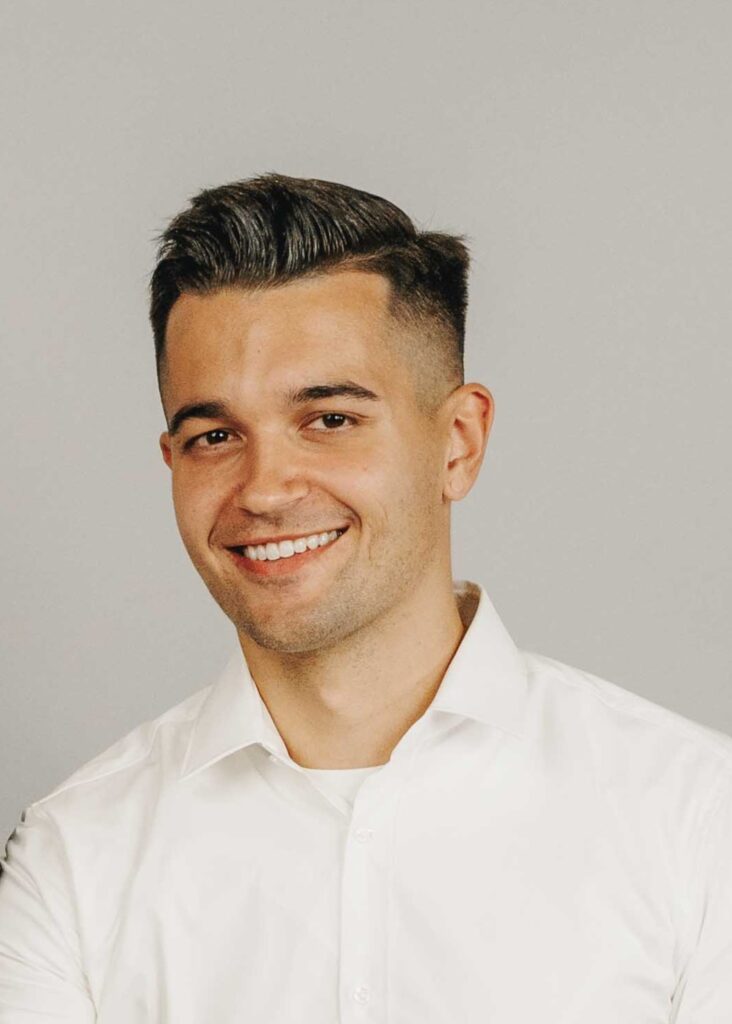 David Toppe
David studies human medicine at the medical faculty of the TU Dresden. He joined the HybridEcho group after visiting the Clinicum Digitale 2021 for his thesis. In his medical thesis he evaluates objective parameters of ultrasound image quality using phantoms and an image analysis tool.
Julius Weber
Julius Weber is studying mechatronics at TU Dresden. He joined the HybridEcho-Group as student assistant in 2022 and continued his support of the group with his diploma thesis in 2023. In his thesis he is developing the analog frontend in a cooperation with Contronix.
Cooperating Research Institutes
Fraunhofer IPMS
In collaboration with Fraunhofer IPMS, the HybridEcho Group investigates the potential of capacitive micromachined ultrasonic transducers (CMUTs) for ultrasonic applications. With many years of experience in ultrasound MEMS technology and its highly flexibel clean room processes Fraunhofer IPMS is supporting the special requirements of the HybridEcho development for super wideband signal use.
Fraunhofer IKTS
more information coming soon
Infineon Dresden
Infineon Dresden (IFD) is one of the largest and most modern semiconductor manufacturing and development sites. The main portfolio comprises discrete and smart power technologies, BiCMOS, embedded Flash, MEMS and Sensors.  As partner in the HybridEcho Group IFD aims to develop MEMS-devices for medical applications.
3D MicroMac
more information coming soon
Contronix
more information coming soon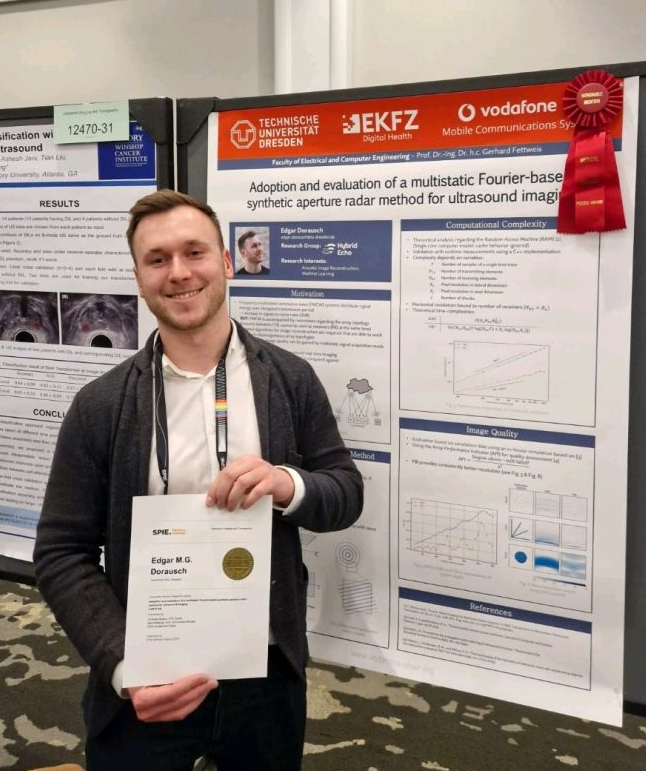 After publishing the results of his master thesis at the SPIE 2023, Edgar Dorausch recieved the best students poster award.
Diploma theses Julian and Tönnis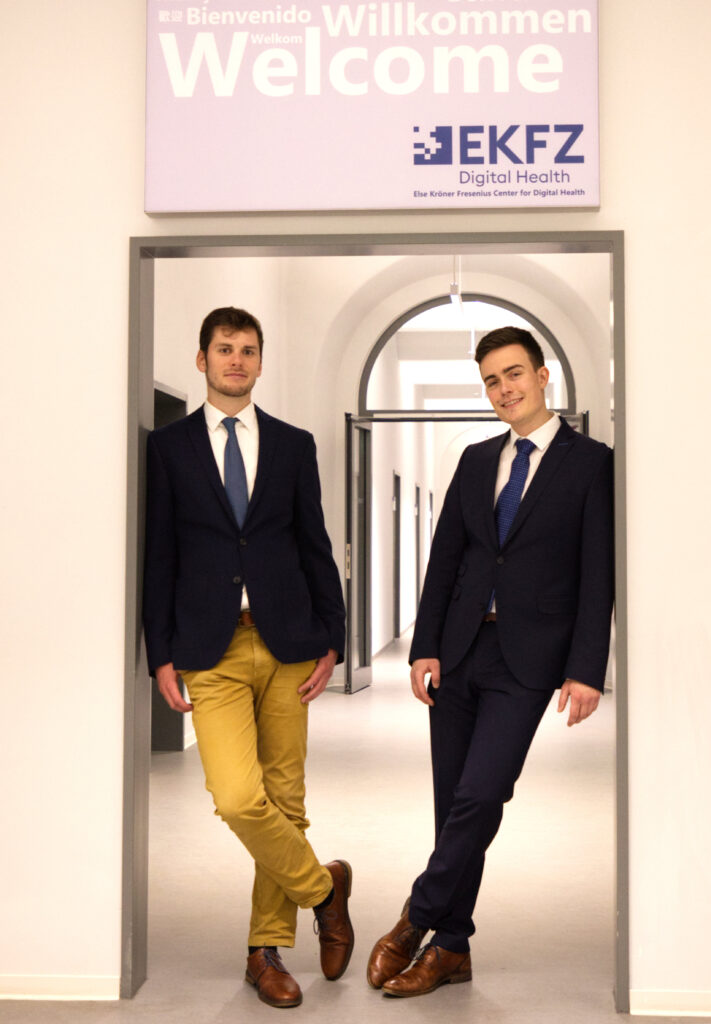 After six months, Julian Kober and Tönnis Trittler finished their diploma theses successfully and will start their PhDs in our group in 2023.
Tönnis Trittler: "Investigations on the structuring of monocrystalline PMN-PT wafers for the production of piezoelectric 1-3 composite materials"
Julian Kober: "Investigation of the thermal behavior of piezoelectric ultrasonic transducers when excited with continuous signals"
International Ultrasonics Symposium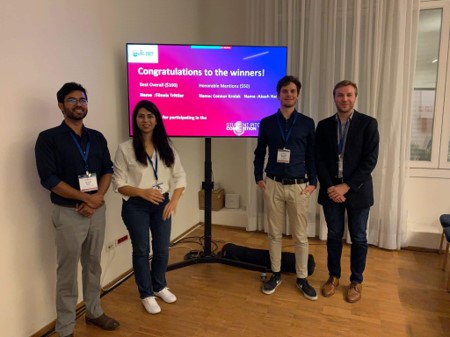 Tönnis Trittler won the best student pitch award at the International Ultrasound Symposium in Venice.
During our demonstration of the proof of concept at the DGVS 2022 we received a lot of helpful feedback from the visiting physicians.
07/22 | Master's thesis Edgar Dorausch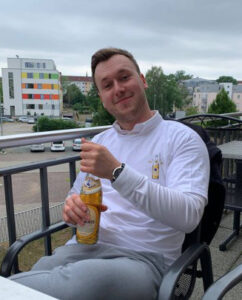 Congratulations to Edgar Dorausch on your excellent Master's thesis "Investigations of Multistatic Methods for Realtime Ultrasound Imaging". We are happy to welcome you as PhD Student.
05/22 | 5G++ Summit – Best Exhibition Award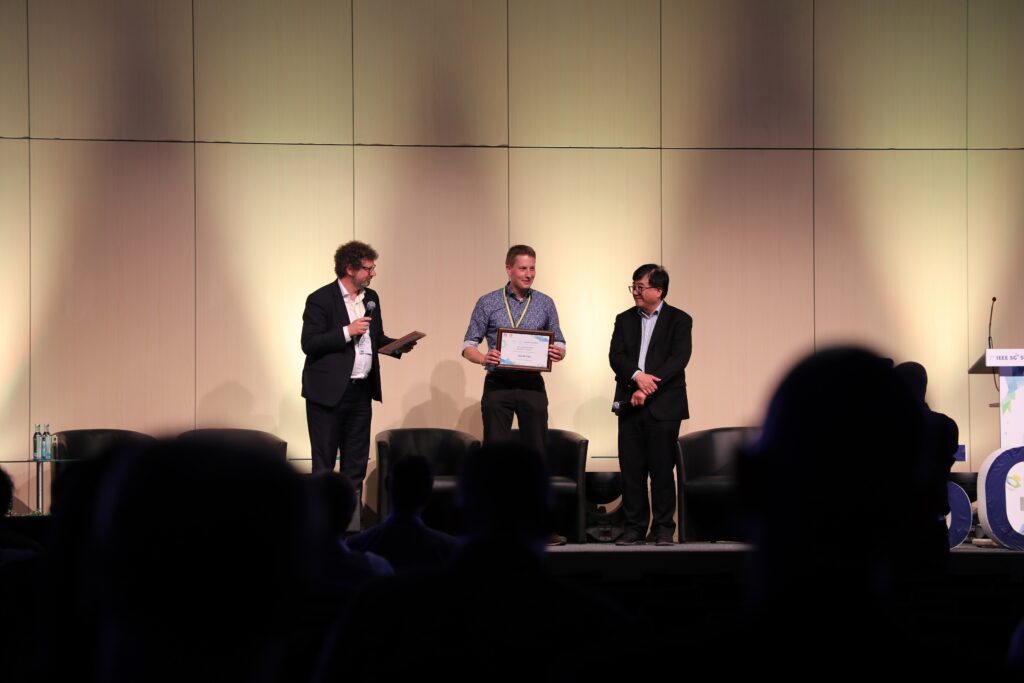 In the Hybrid Echo project, new types of ultrasonic sensors are being investigated. With the help of the robotic test stand, information can be obtained about the optimal signal shape as well as the optimal arrangement. Thus, a first prototype is to be created in the project.
This section will be updated regularly with open positions. If you would like to inquire more about possible opportunities within our group please contact Moritz Herzog.