Apply now: EKFZ funds innovative projects in 2nd call for proposals
The EKFZ supports Interdisciplinary Innovation Projects (IIPs) in the fields of robotics & coworking, sensors, implants & devices and connected care. |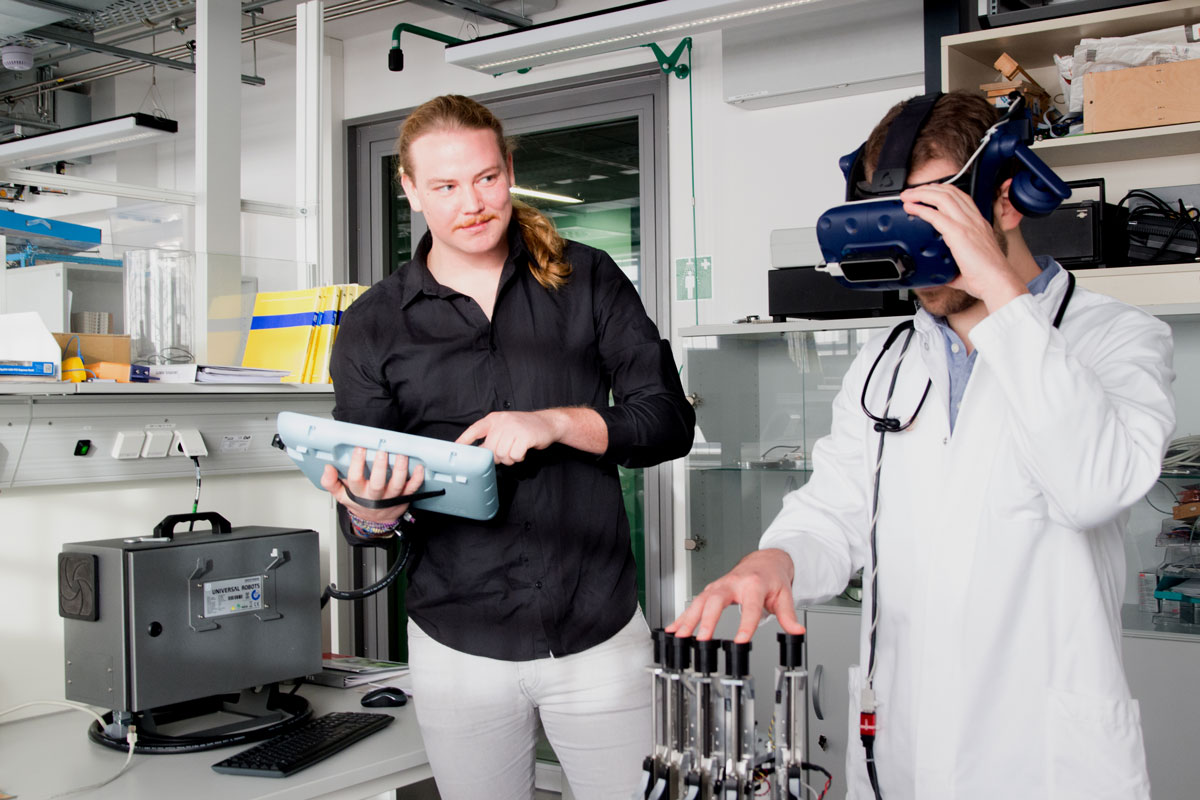 IIP funds are institutional seed funds designed to quickly build new collaborations and test new ideas of physicians and high-tech specialists. IIPs support the road to a "proof-of-concept" that allows these teams to go on to acquire third-party or industry funds to translate their ideas into clinical practice.
The funding will help to develop a novel generation of tech-savvy clinician scientists on campus within the Dresden School of Clinical Science. Therefore, a convincing commitment of a Clinician Scientist (CS) and the host clinical institution are central to the IIP concept. A full-time lab rotation of at least 18 months for the CS is thus compulsory. The participation of high-tech talents is also very welcome.
The cooperation with the non-university partners of the EKFZ (Dresden Fraunhofer Institutes, Helmholtz Center Dresden-Rossendorf, NCT/UCC Dresden) are highly encouraged as these institutions have pledged additional in-house resources to the EKFZ agenda, that will benefit the IIPs.
Call for proposals as well as the templates required for submission click here. Only use these templates to submit your applications due to some changes compared to the first call.
Due to the current situation submission deadline has been extended until 30.04.2020. Please submit your applications in English and as a pdf file to ekfz@tu-dresden.de.
You have further questions regarding your application? Please contact Ms. Marschollek.