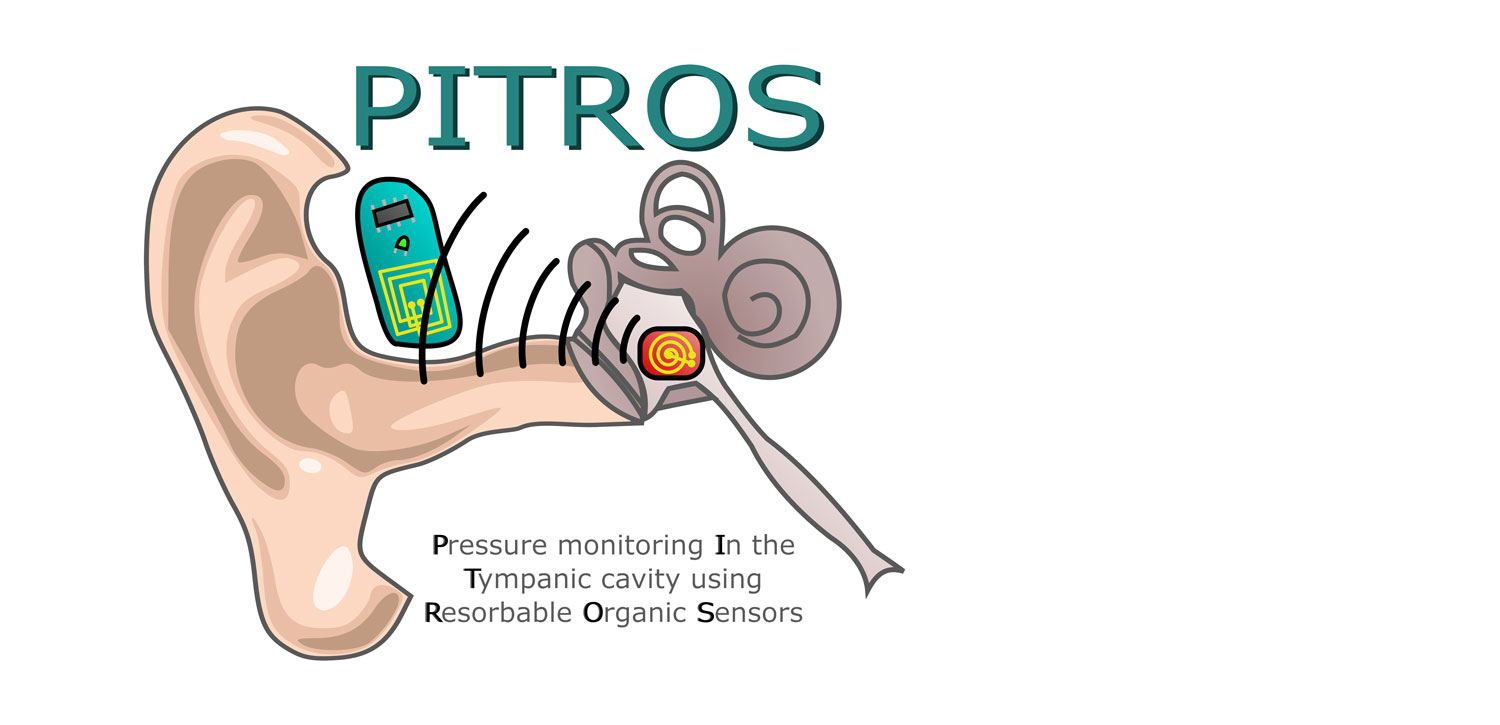 Pressure monitoring In the Tympanic cavity using Resorbable Organic Sensors |
Medical Need
Balanced ventilation of the middle ear is essential for unrestricted hearing. Many middle ear diseases affect the gas pressure behind the eardrum. Currently, only indirect pressure measurement via the intact eardrum is possible. Direct and continuous pressure measurement is desirable for monitoring the postoperative healing process. Such measurements would be of immense value for monitoring the postoperative course and could prevent consecutive middle ear surgery in cases of postoperative hearing disorders due to poor ventilation in the middle ear.
The aim of PITROS is to develop a novel pressure sensor for the middle ear that enables continuous postoperative measurements without the need for further surgery after a successful recovery. This is achieved with ultra‑thin, bio-compatible organic electronic components on resorbable polymer substrates. The organic sensor monitors the pressure and is simply deconstructed by the body after its use.
Middle ear, pressure sensor, middle ear ventilation, organic electronics, resorbable electronics
TU Dresden, Faculty of Medicine
University Hospital Dresden, Department of Otorhinolaryngology, Head and Neck Surgery, Ear Research Center Dresden (ERCD)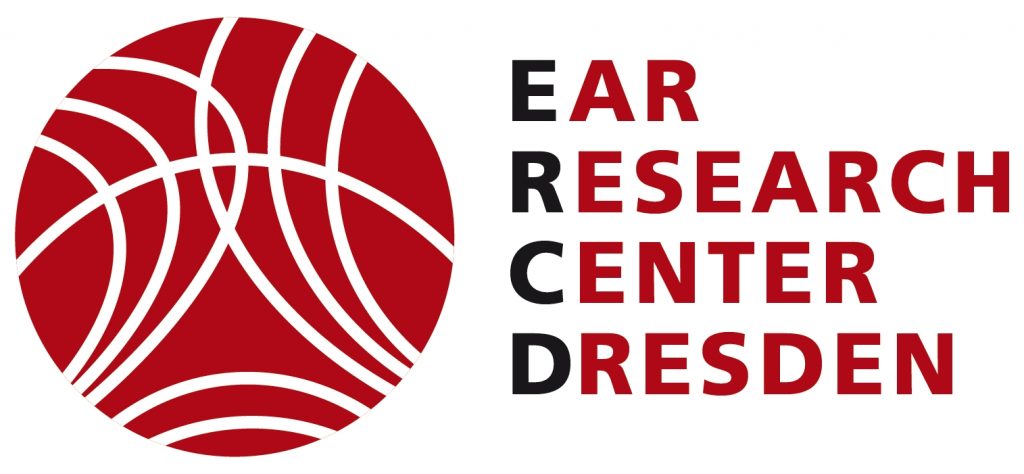 Abstract |
PITROS applies the highly promising, novel technology of resorbable organic sensors to the pressing medical issue of hearing disorders due to unregulated pressure in the middle ear. Currently the pressure in the tympanic cavity is routinely measured only indirectly via the intact eardrum. A direct and continuous measurement of the middle ear pressure would be enormously valuable for postoperative monitoring and for a new generation of middle ear implants. Prof. Zahnert (UK Dresden) and Prof. Leo (TU Dresden) combine their research expertise to develop an organic electronic sensor for direct pressure monitoring in the tympanic cavity. Such sensors are applied to flexible substrates to ensure ideal adaptability in the middle ear. In this way, pressure monitoring can take place in a critical postoperative phase. Follow-up operations due to unclear postoperative hearing disorders could be avoided. This minimizes patient trauma and the workload of medical staff. In addition, the use of bio-compatible, resorbable substrates is investigated. The sensor degrades by itself, so that a second operation to remove the sensor is not necessary. The sensor signal is amplified at the source using an organic transistor as an on-chip amplifier. A wireless communication circuit made from organic electronics is developed for a simple and non-invasive read-out.