Tender for a professorship for Implementation Research with focus on Digital Health
The Faculty of Medicine of the TU Dresden is establishing a new professorship at the EKFZ for Digital Health. Application deadline is 5th October 2020. |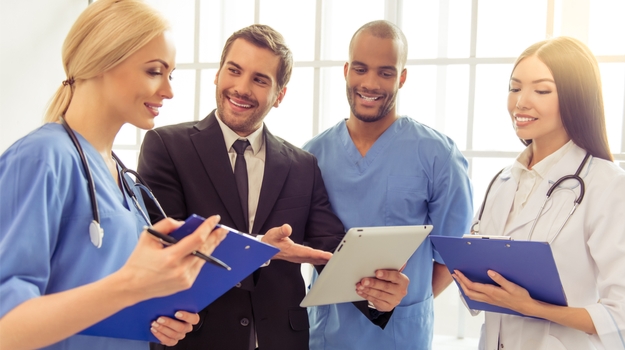 Increasing digitalization and new technical possibilities offer great opportunities for effective, secure and high-quality medical care. At the same time, a major challenge is to set the right course early on in the development process of innovative treatment methods for later broad application in the healthcare sector. A standardized pipeline for prioritizing, evaluating and implementing the most relevant innovations in the field of digital health must be established and maintained. This includes the systematic integration of the perspective of different user groups at an early stage of the development process, the evaluation of the effectiveness, safety and cost-effectiveness of simple and complex digital health interventions using the methods of evidence-based medicine, and the investigation and support of the implementation of appropriate interventions and procedures in mainstream care.
As part of the establishment of the EKFZ a
Chair (W3) for Implementation Research with focus on Digital Health
is to be filled as soon as possible.
We are looking for an innovative personality who is committed to finding answers to these questions through research and to initiating an active research agenda in this field. We offer a vibrant interdisciplinary environment with physicians, engineers, economists and social scientists. Take the opportunity to build and shape this cutting edge topic at the excellent scientific location of Dresden.
The call is open until 5th October 2020, please find the details here:
https://www.uniklinikum-dresden.de/de/jobs-und-karriere/dokumente-anzeigen-1/w3_implementierungsforschung_en_1.pdf